Mattoon, Illinois Law Office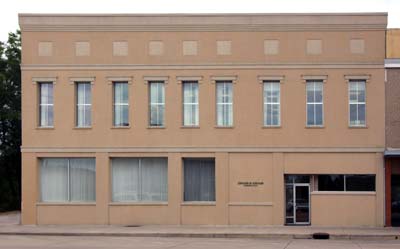 The Law Firm of Craig & Craig opened its office in Mattoon, Illinois in 1868 in what was then known as the Farmers & Merchants Bank Building. The Firm has remained in the same location with the same name since that time, and is understood to be the oldest law firm in the United States that has the same name and is operating out of the same building.
The Craig & Craig, LLC practice has its focus on civil defense litigation, insurance coverage law, banking and regulatory work, commercial transactions and lease agreements, commercial and residential real property, Trusts and Estates and corporate matters. The Firm also handles employment law matters, intellectual property protection and litigation, and, to a limited extent, family law and criminal defense litigation.
Robert G. Grierson, John L. Barger, John F. Watson, R. Sean Hocking and J. Patrick Lee are Members in the Mattoon office.
Mt. Vernon, Illinois Law Office
The Mt. Vernon Craig & Craig office was opened in 1986 at the request of a number of clients for the Firm to have a presence in southern Illinois. After practicing several years in the Mattoon office, Kenneth F. Werts became the resident partner in the Mt. Vernon office.
Kenneth F. Werts and Julie A. Webb are Members in Mt. Vernon.